Sedation Anesthesia in Littleton, CO
There are several types of anesthesia options that are available for surgical procedures. It is important to note that Dr. McLain typically uses a combination of deep sedation and local anesthetic to help patients to feel comfortable during surgery. Anesthesia options will be discussed at the consultation appointment. Not all surgeries require sedation and Dr. McLain will discuss the best type of anesthesia for the specific procedure. Dr. McLain will discuss the type of anesthetic to be used as well as the way you're likely to feel during and after the procedure. This is the time to discuss any concerns you may have about any facet of the operation. Usually, patients describe their feelings during surgery as comfortable and surprisingly pleasant. After surgery, you may be prescribed a medication to make you as comfortable as possible when you get home.
The type of intravenous anesthesia that is used in the office is a deep conscious sedation. The patient is able to breathe, talk, and respond to the surgical staff as needed. With deep sedation, patients will feel no pain, typically do not recall the surgery, and sometimes sleep during the procedure. Dr. McLain's priorities are (1) Safety for the patient (2) Patient having no pain (3) Patient having little to no recollection of the procedure.
Local anesthetic is delivered at the beginning of your surgery. Local anesthetic completely numbs the upper and lower jaw which can last for a few hours after surgery.
Patients are able to recover at home with a responsible escort. We would like to be sure that whoever drives them home after surgery can be there for anything that they may need after.
At all times during your anesthesia, you will be monitored by two anesthesia assistants who are DAANCE Certified (https://www.aaoms.org/continuing-education/certification-program-daance) as well as by Dr. McLain. Vital signs monitored are oxygen saturation, EKG, blood pressure, heart rate and respiratory rate.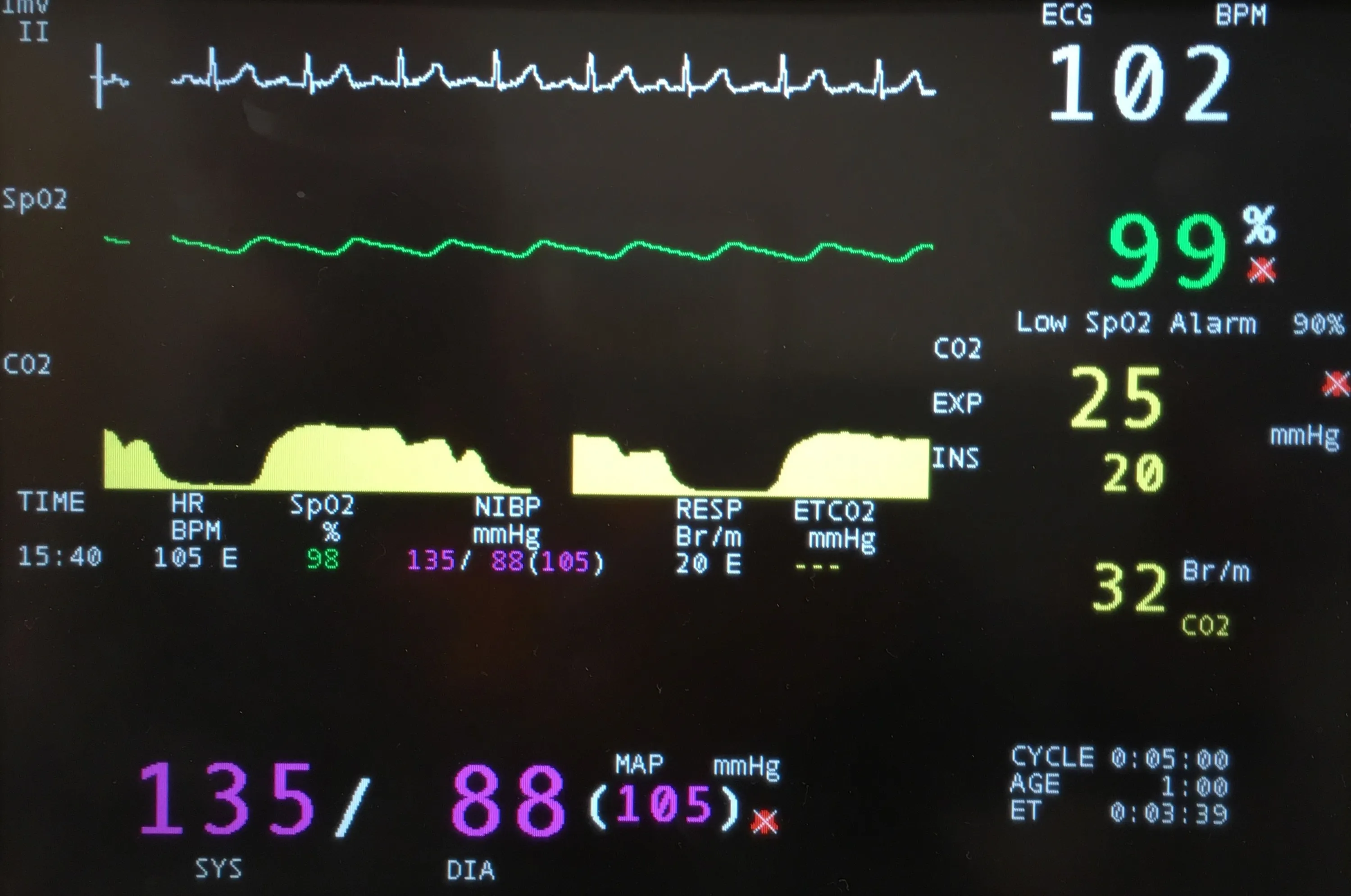 Dr. McLain is trained in all aspects of anesthesia administration. Following dental school, he completed four years of training at Denver Health Medical Center in the oral surgery residency program alongside medical residents in general surgery, neurosurgery, plastic surgery, anesthesia and other specialties. During this time, Dr. McLain evaluated patients for anesthesia, delivered the anesthetic and monitored post-anesthetic patients.
As a result of his extensive training, Dr. McLain is well-prepared to appropriately administer local anesthesia, all forms of sedation and general anesthesia. He is experienced in airway management, endotracheal intubation, establishing and maintaining intravenous lines as well as managing complications and emergencies that may arise during the administration of anesthesia.
Are you interested in learning more about sedation anesthesia? Call McLain Oral & Maxillofacial Surgery in Littleton, CO at (303) 798-4553 today!